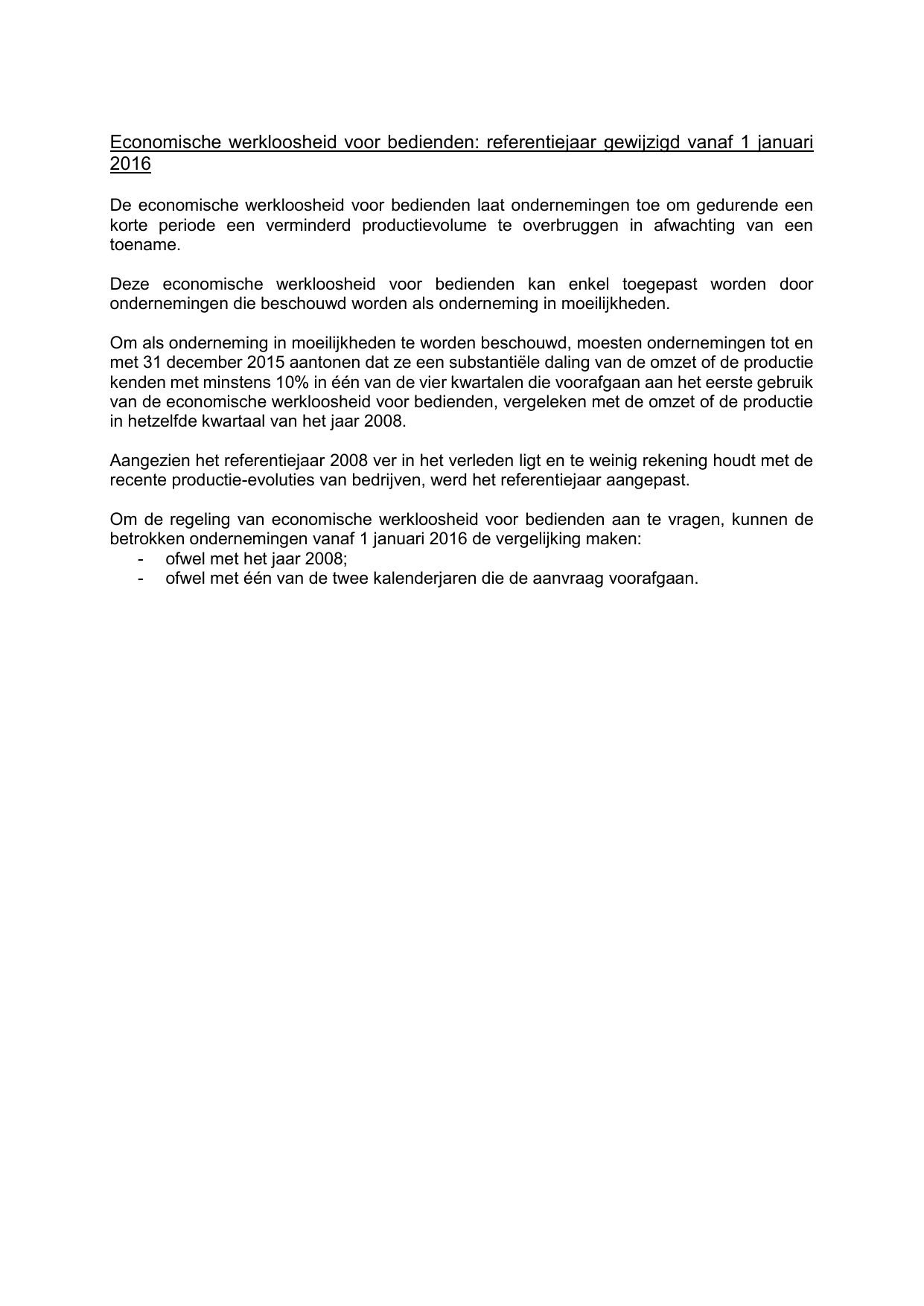 Economische werkloosheid voor bedienden: referentiejaar gewijzigd vanaf 1 januari
2016
De economische werkloosheid voor bedienden laat ondernemingen toe om gedurende een
korte periode een verminderd productievolume te overbruggen in afwachting van een
toename.
Deze economische werkloosheid voor bedienden kan enkel toegepast worden door
ondernemingen die beschouwd worden als onderneming in moeilijkheden.
Om als onderneming in moeilijkheden te worden beschouwd, moesten ondernemingen tot en
met 31 december 2015 aantonen dat ze een substantiële daling van de omzet of de productie
kenden met minstens 10% in één van de vier kwartalen die voorafgaan aan het eerste gebruik
van de economische werkloosheid voor bedienden, vergeleken met de omzet of de productie
in hetzelfde kwartaal van het jaar 2008.
Aangezien het referentiejaar 2008 ver in het verleden ligt en te weinig rekening houdt met de
recente productie-evoluties van bedrijven, werd het referentiejaar aangepast.
Om de regeling van economische werkloosheid voor bedienden aan te vragen, kunnen de
betrokken ondernemingen vanaf 1 januari 2016 de vergelijking maken:
- ofwel met het jaar 2008;
- ofwel met één van de twee kalenderjaren die de aanvraag voorafgaan.