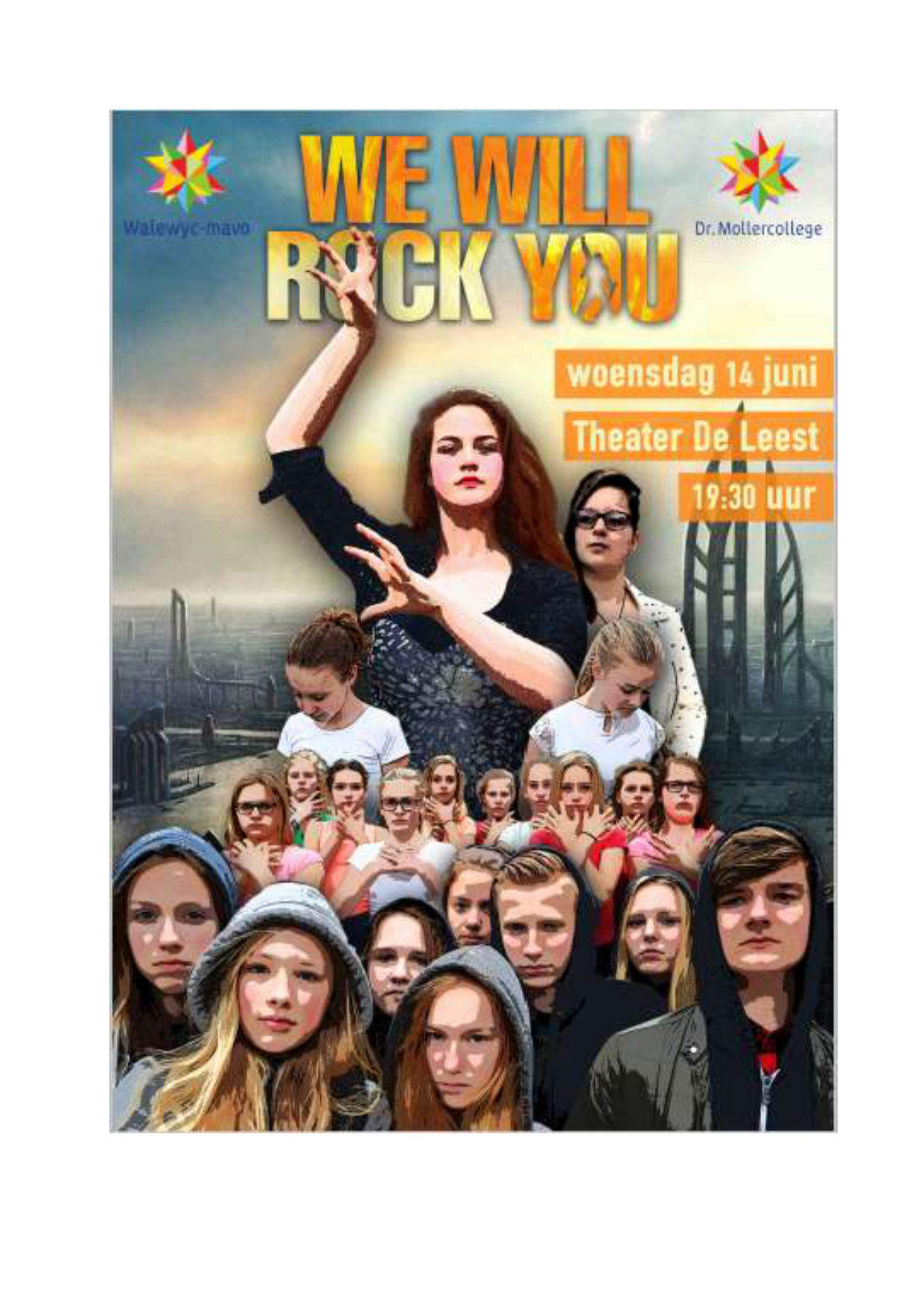 HET VERHAAL
The time is the future, in a place that was once
called Earth. Globalisation is complete!
Overal kijken de kinderen naar dezelfde films, dragen
dezelfde mode en denken dezelfde gedachten. Het is
een veilige en vrolijke ''Ga Ga'' wereld. Tenzij je een
rebel bent, tenzij je wilt Rocken. Er geldt een verbod op alle
muziekinstrumenten. De bedrijfscomputers produceren elektronische
deuntjes die iedereen download. Niets wordt aan het toeval overgelaten en
hits worden jaren van tevoren gepland.
Caught in a landslide, no escape from reality.
Maar het verzet is groeiende. Onder de blinkende steden beneden in de
lage dieptes leven de Bohemians: rebellen die geloven dat er ooit een
gouden tijd was waarin jongeren hun eigen bands vormden en hun eigen
liedjes schreven.
Open your eyes, look up to the skies and see.
De legende vertelt dat er ergens op de planeet nog steeds echte muziek te
vinden of te maken is. De Bohemians hebben een held nodig hen hiermee
helpt. Is degene die zichzelf Galileo noemt die man?
He's just a poor boy. From a poor family.
Maar de Killer Queen is ook op zoek naar rebellen als Galileo, en ze is
vastbesloten om hem te stoppen. Wie is Galileo? Waar is de plaats waar de
Rock nog leeft? En valt de muziek nog te redden?
WE WILL ROCK YOU vertelt het verhaal van een wereld 300 jaar in de
toekomst, waar door mensen gemaakte muziek, op echte instrumenten,
verboden wordt door de Killer Queen (Liselotte Koene) en haar rechterhand
Khashoggi (Gwenaëlle Davoust). De enige muziek die wordt toegestaan is
digitaal geproduceerde muziek. Galileo (Tijmen v/d Aa) en Scaramouche
(Lotte Wolfs) komen samen met een groep jongeren, de Bohemians,
hiertegen in opstand en gaan op zoek naar de echte rockmuziek!
Het verhaal van WE WILL ROCK YOU wordt ondersteund door de muziek
van QUEEN.
Benieuwd naar deze musical… Kom dan op woensdag 14 juni om 19.30 uur naar Theater
De Leest in Waalwijk. De entree bedraagt 5 euro.