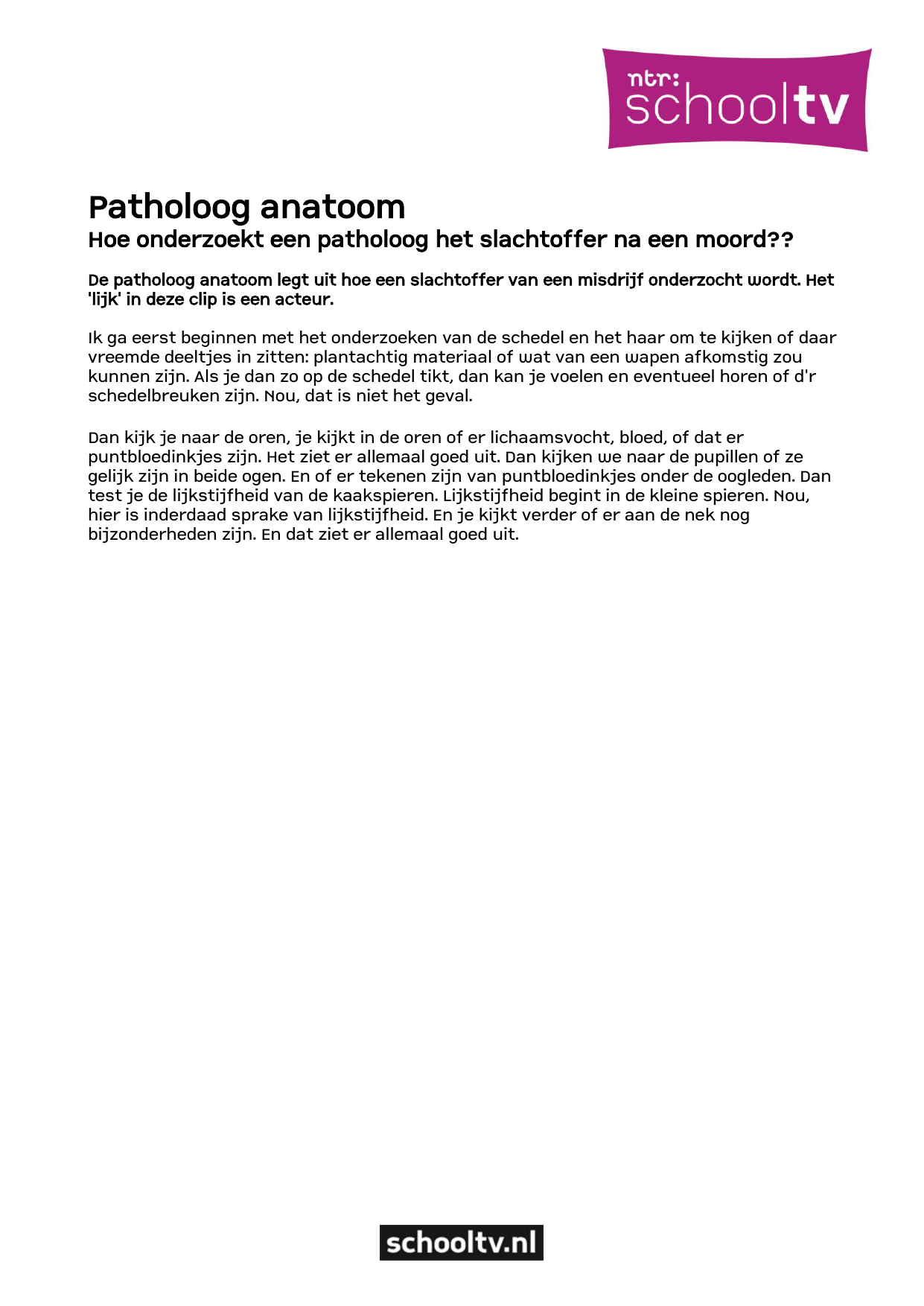 Patholoog anatoom
Hoe onderzoekt een patholoog het slachtoffer na een moord??
De patholoog anatoom legt uit hoe een slachtoffer van een misdrijf onderzocht wordt. Het
'lijk' in deze clip is een acteur.
Ik ga eerst beginnen met het onderzoeken van de schedel en het haar om te kijken of daar
vreemde deeltjes in zitten: plantachtig materiaal of wat van een wapen afkomstig zou
kunnen zijn. Als je dan zo op de schedel tikt, dan kan je voelen en eventueel horen of d'r
schedelbreuken zijn. Nou, dat is niet het geval.
Dan kijk je naar de oren, je kijkt in de oren of er lichaamsvocht, bloed, of dat er
puntbloedinkjes zijn. Het ziet er allemaal goed uit. Dan kijken we naar de pupillen of ze
gelijk zijn in beide ogen. En of er tekenen zijn van puntbloedinkjes onder de oogleden. Dan
test je de lijkstijfheid van de kaakspieren. Lijkstijfheid begint in de kleine spieren. Nou,
hier is inderdaad sprake van lijkstijfheid. En je kijkt verder of er aan de nek nog
bijzonderheden zijn. En dat ziet er allemaal goed uit.