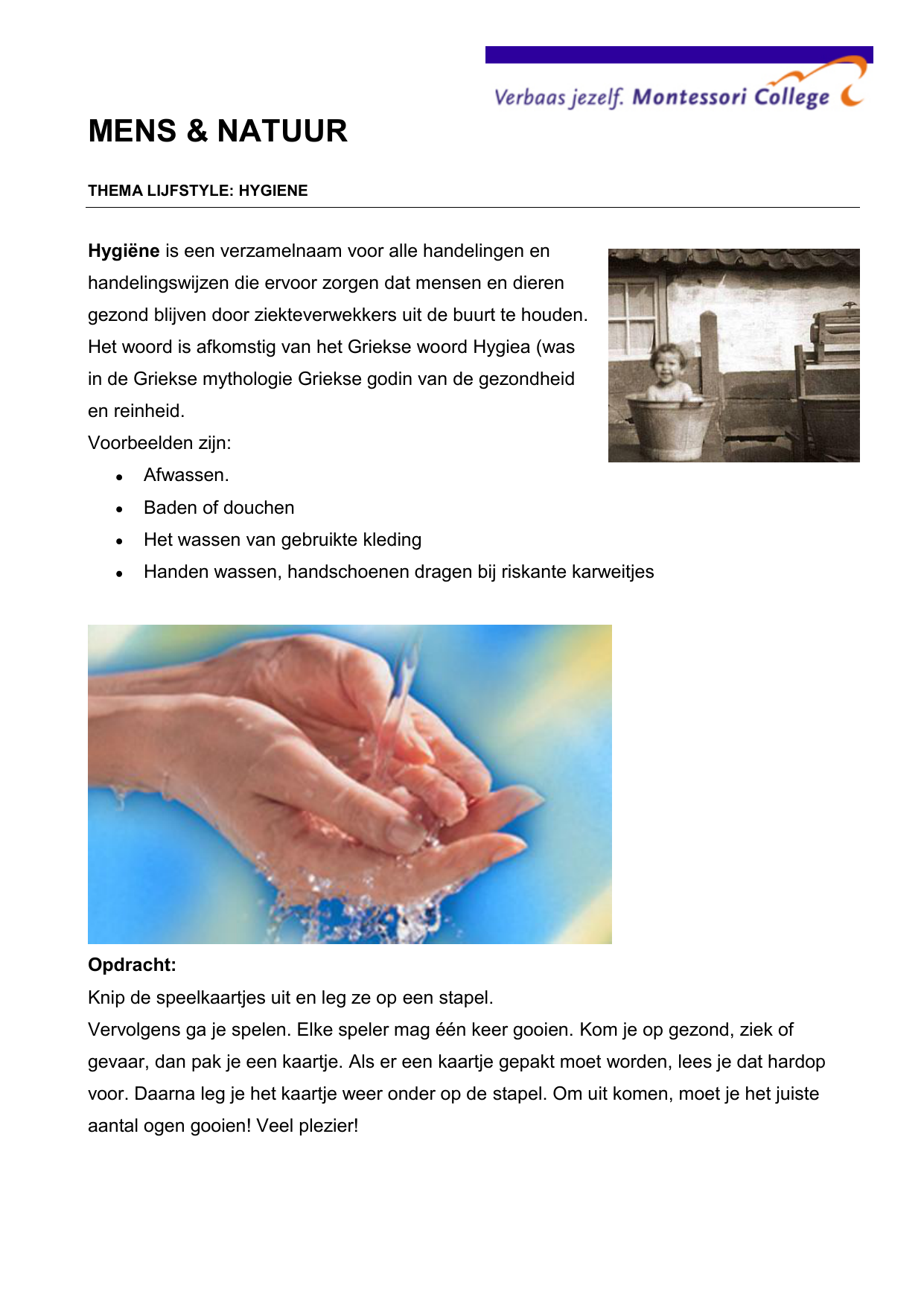 MENS & NATUUR
THEMA LIJFSTYLE: HYGIENE
Hygiëne is een verzamelnaam voor alle handelingen en
handelingswijzen die ervoor zorgen dat mensen en dieren
gezond blijven door ziekteverwekkers uit de buurt te houden.
Het woord is afkomstig van het Griekse woord Hygiea (was
in de Griekse mythologie Griekse godin van de gezondheid
en reinheid.
Voorbeelden zijn:
Afwassen.
Baden of douchen
Het wassen van gebruikte kleding
Handen wassen, handschoenen dragen bij riskante karweitjes
Opdracht:
Knip de speelkaartjes uit en leg ze op een stapel.
Vervolgens ga je spelen. Elke speler mag één keer gooien. Kom je op gezond, ziek of
gevaar, dan pak je een kaartje. Als er een kaartje gepakt moet worden, lees je dat hardop
voor. Daarna leg je het kaartje weer onder op de stapel. Om uit komen, moet je het juiste
aantal ogen gooien! Veel plezier!