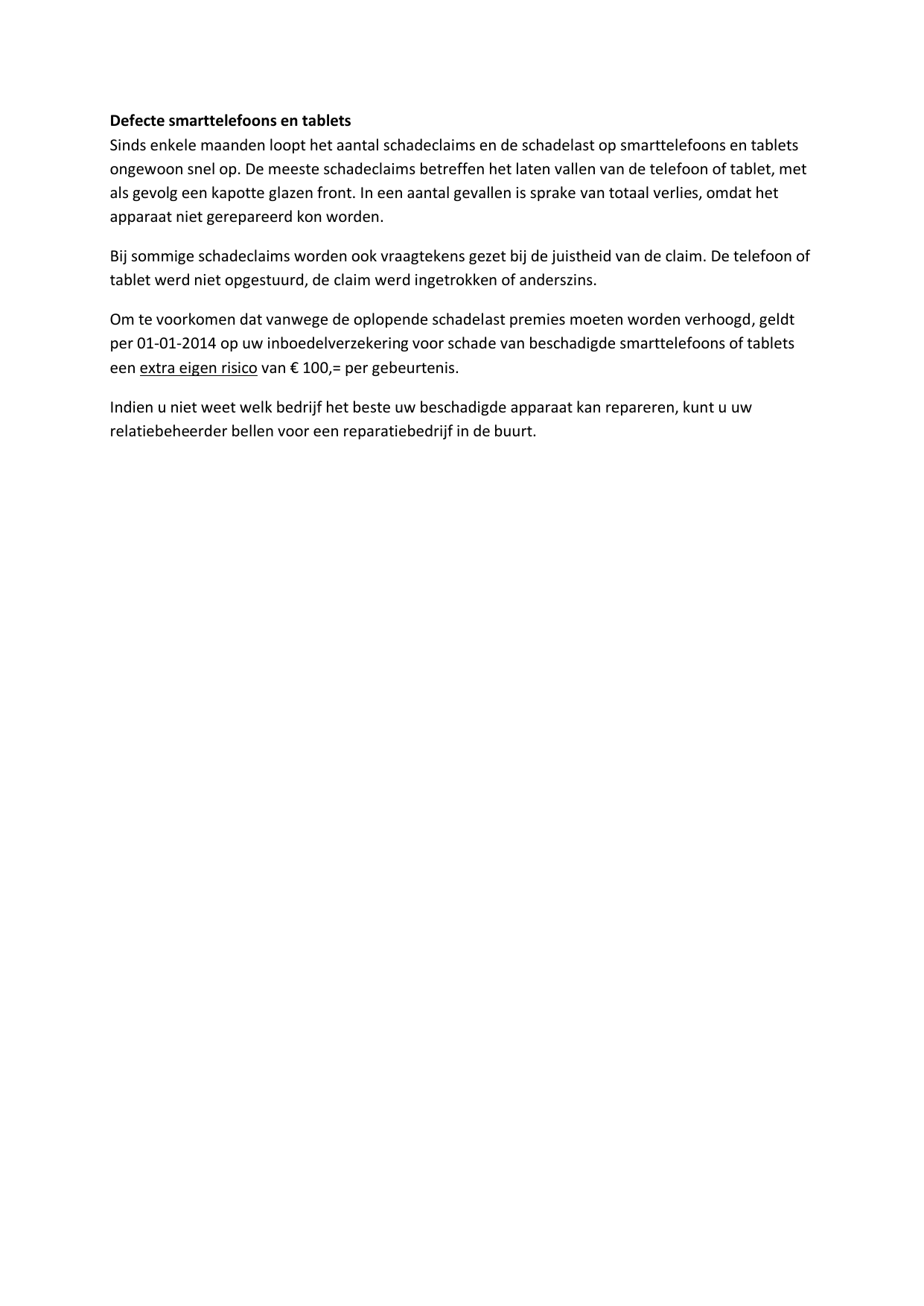 Defecte smarttelefoons en tablets
Sinds enkele maanden loopt het aantal schadeclaims en de schadelast op smarttelefoons en tablets
ongewoon snel op. De meeste schadeclaims betreffen het laten vallen van de telefoon of tablet, met
als gevolg een kapotte glazen front. In een aantal gevallen is sprake van totaal verlies, omdat het
apparaat niet gerepareerd kon worden.
Bij sommige schadeclaims worden ook vraagtekens gezet bij de juistheid van de claim. De telefoon of
tablet werd niet opgestuurd, de claim werd ingetrokken of anderszins.
Om te voorkomen dat vanwege de oplopende schadelast premies moeten worden verhoogd, geldt
per 01-01-2014 op uw inboedelverzekering voor schade van beschadigde smarttelefoons of tablets
een extra eigen risico van € 100,= per gebeurtenis.
Indien u niet weet welk bedrijf het beste uw beschadigde apparaat kan repareren, kunt u uw
relatiebeheerder bellen voor een reparatiebedrijf in de buurt.