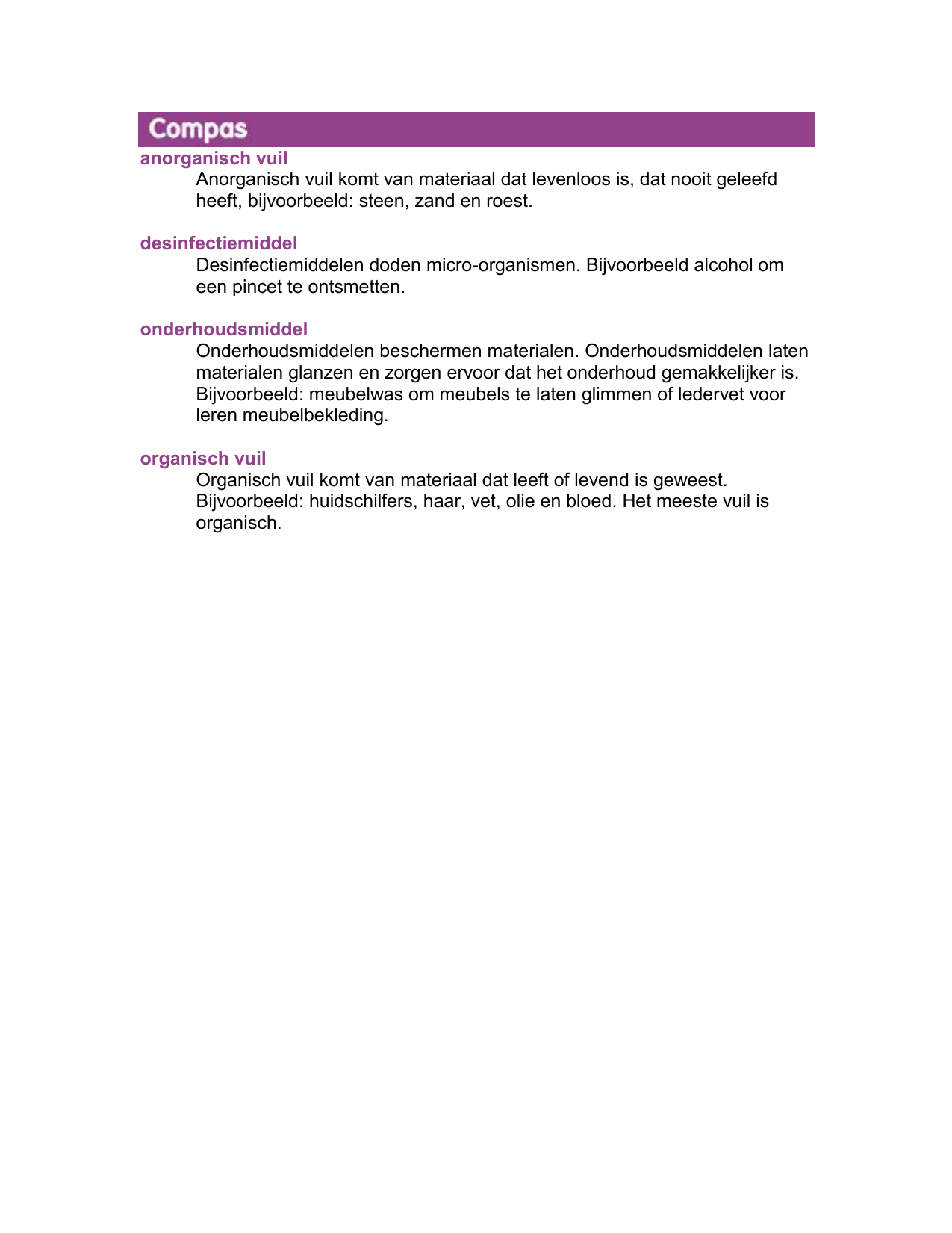 anorganisch vuil
Anorganisch vuil komt van materiaal dat levenloos is, dat nooit geleefd
heeft, bijvoorbeeld: steen, zand en roest.
desinfectiemiddel
Desinfectiemiddelen doden micro-organismen. Bijvoorbeeld alcohol om
een pincet te ontsmetten.
onderhoudsmiddel
Onderhoudsmiddelen beschermen materialen. Onderhoudsmiddelen laten
materialen glanzen en zorgen ervoor dat het onderhoud gemakkelijker is.
Bijvoorbeeld: meubelwas om meubels te laten glimmen of ledervet voor
leren meubelbekleding.
organisch vuil
Organisch vuil komt van materiaal dat leeft of levend is geweest.
Bijvoorbeeld: huidschilfers, haar, vet, olie en bloed. Het meeste vuil is
organisch.