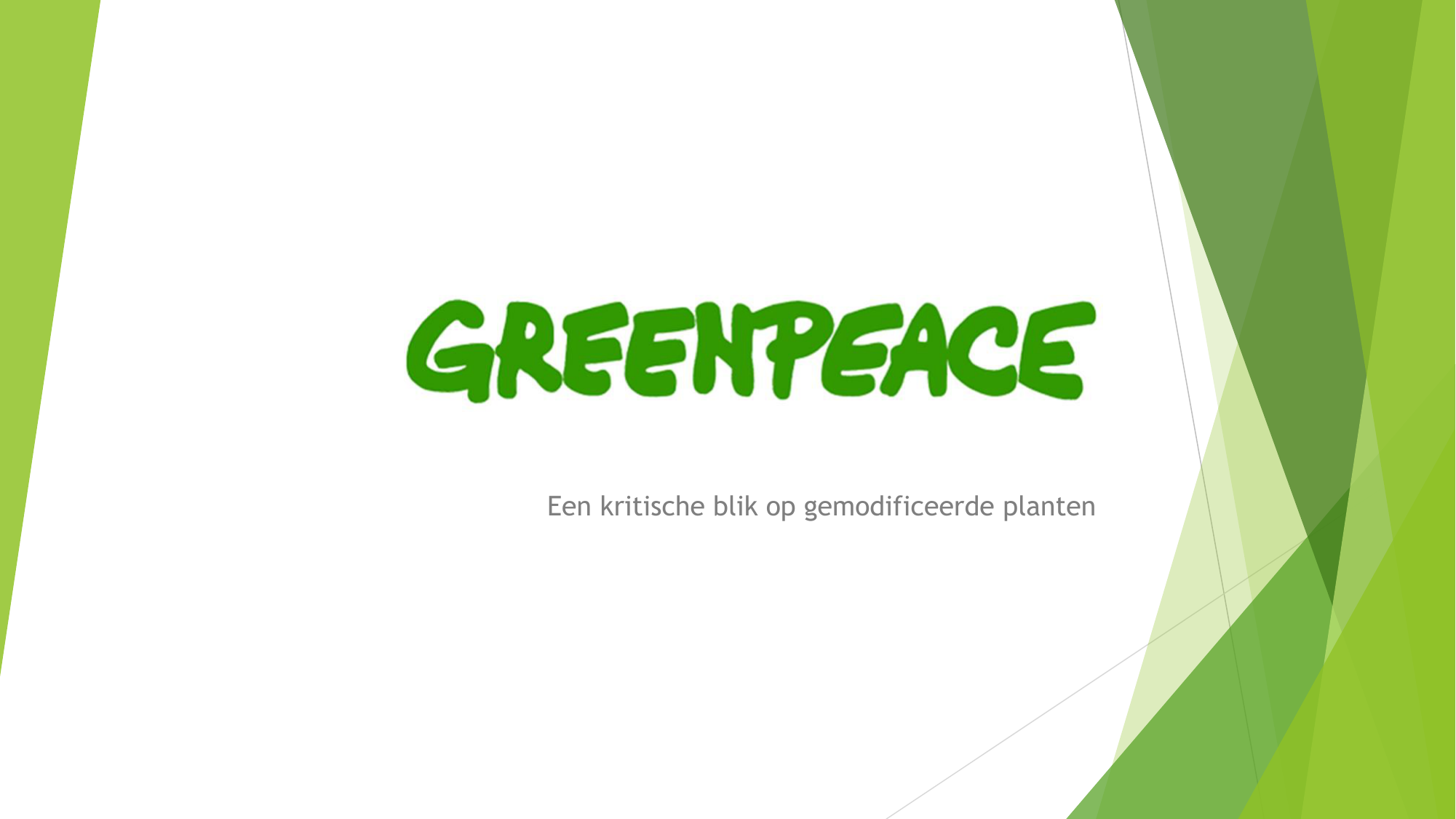 Een kritische blik op gemodificeerde planten
Gevaar voor fauna

Toxines ook gevaarlijk voor non-target organismen

Plaagbestrijdende organismen zijn hiervan de dupe

Accumulatie
Bron: Hillbeck, A. 2001. Transgenic host
plant resistance and nontarget effects.
In: Genetically engineered organisms:
assessing environmental and human
health effects
Superonkruid

Planten die op ongewenste plekken groeien en zichzelf verspreiden

Een of meerdere resistente eigenschappen

Introgressie
Gevaar voor grond en landbouw

Bodemorganismen zijn belangrijk voor de gezondheid van de bodem

Ecosystemen en nutrienten cycli kunnen worden verstoord

De Bt toxines kunnen 200 dagen in de grond blijven ziten

Verdere studie is nodig
Planten modificeren: roulette

De genetische modificatie van planten is niet precies

Het is een kwestie van geluk als onbekende genen goed tot expressie komen

Verschillende mechanismen beinvloeden de expressie van genen, hier kan niet
op worden geanticipeerd

Onbekende genen hebben hun eigen promotors
Politieke problemen
Standpunt
Greenpeace is tegen het gebruik van genetisch gemodificeerde planten
op basis van de negatieve gevolgen voor mens, dier en milieu, die niet
opwegen tegen de positieve kanten die GM planten met zich
meebrengen.