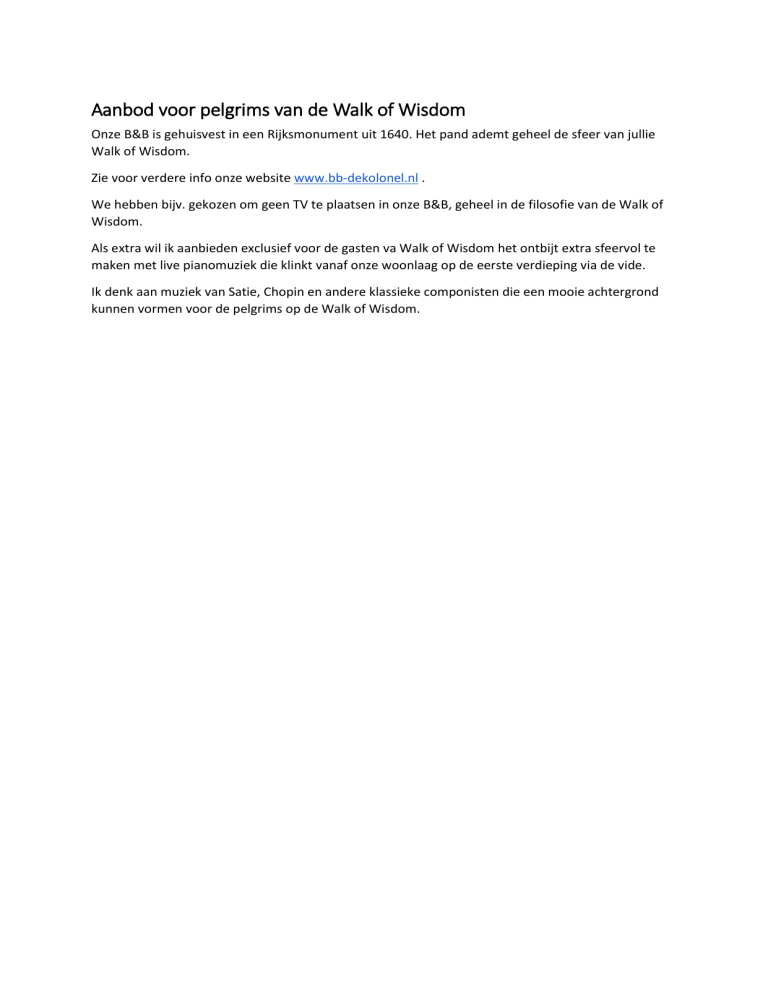 Aanbod voor pelgrims van de Walk of Wisdom
Onze B&B is gehuisvest in een Rijksmonument uit 1640. Het pand ademt geheel de sfeer van jullie
Walk of Wisdom.
Zie voor verdere info onze website www.bb-dekolonel.nl .
We hebben bijv. gekozen om geen TV te plaatsen in onze B&B, geheel in de filosofie van de Walk of
Wisdom.
Als extra wil ik aanbieden exclusief voor de gasten va Walk of Wisdom het ontbijt extra sfeervol te
maken met live pianomuziek die klinkt vanaf onze woonlaag op de eerste verdieping via de vide.
Ik denk aan muziek van Satie, Chopin en andere klassieke componisten die een mooie achtergrond
kunnen vormen voor de pelgrims op de Walk of Wisdom.