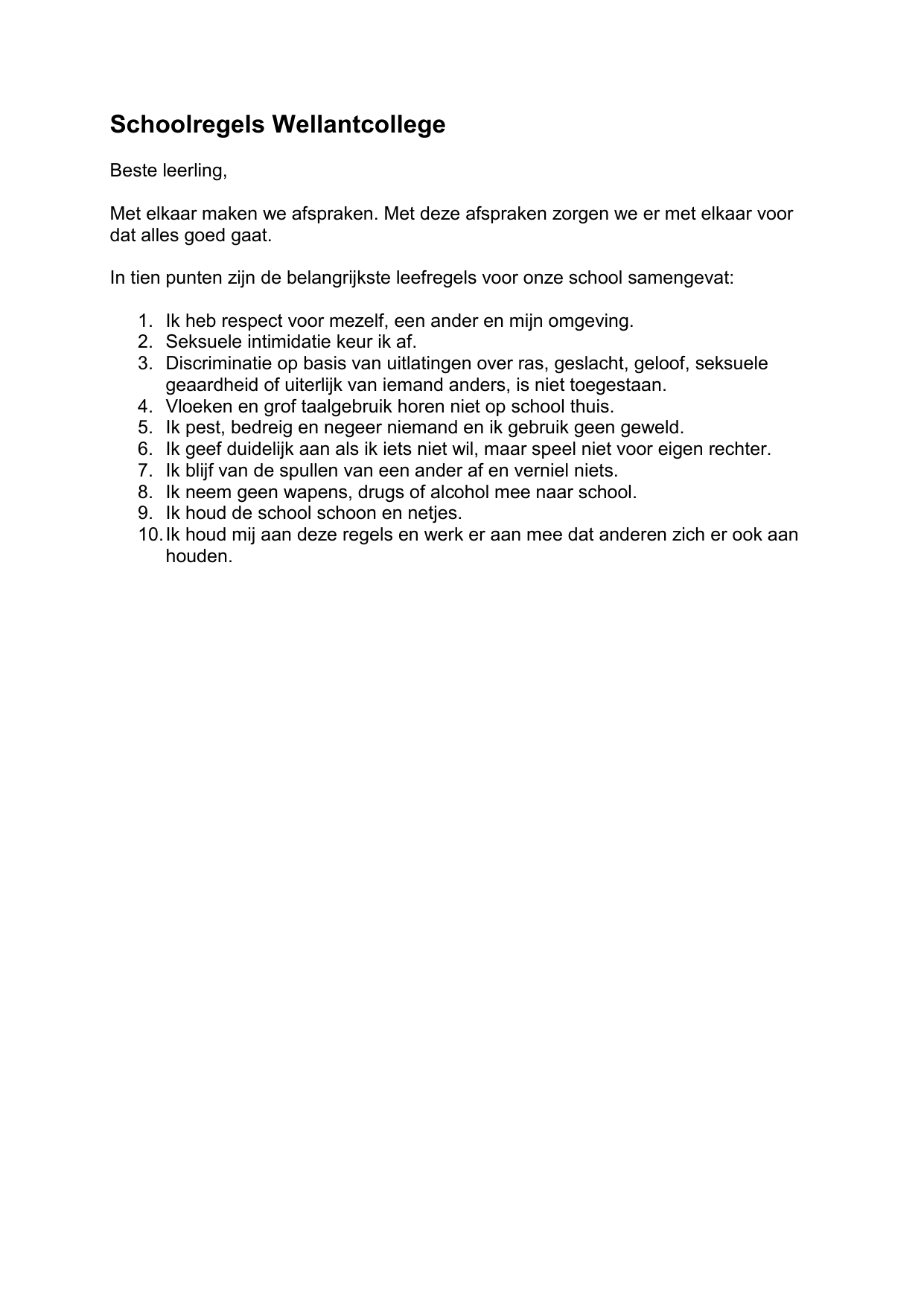 Schoolregels Wellantcollege
Beste leerling,
Met elkaar maken we afspraken. Met deze afspraken zorgen we er met elkaar voor
dat alles goed gaat.
In tien punten zijn de belangrijkste leefregels voor onze school samengevat:
1. Ik heb respect voor mezelf, een ander en mijn omgeving.
2. Seksuele intimidatie keur ik af.
3. Discriminatie op basis van uitlatingen over ras, geslacht, geloof, seksuele
geaardheid of uiterlijk van iemand anders, is niet toegestaan.
4. Vloeken en grof taalgebruik horen niet op school thuis.
5. Ik pest, bedreig en negeer niemand en ik gebruik geen geweld.
6. Ik geef duidelijk aan als ik iets niet wil, maar speel niet voor eigen rechter.
7. Ik blijf van de spullen van een ander af en verniel niets.
8. Ik neem geen wapens, drugs of alcohol mee naar school.
9. Ik houd de school schoon en netjes.
10. Ik houd mij aan deze regels en werk er aan mee dat anderen zich er ook aan
houden.