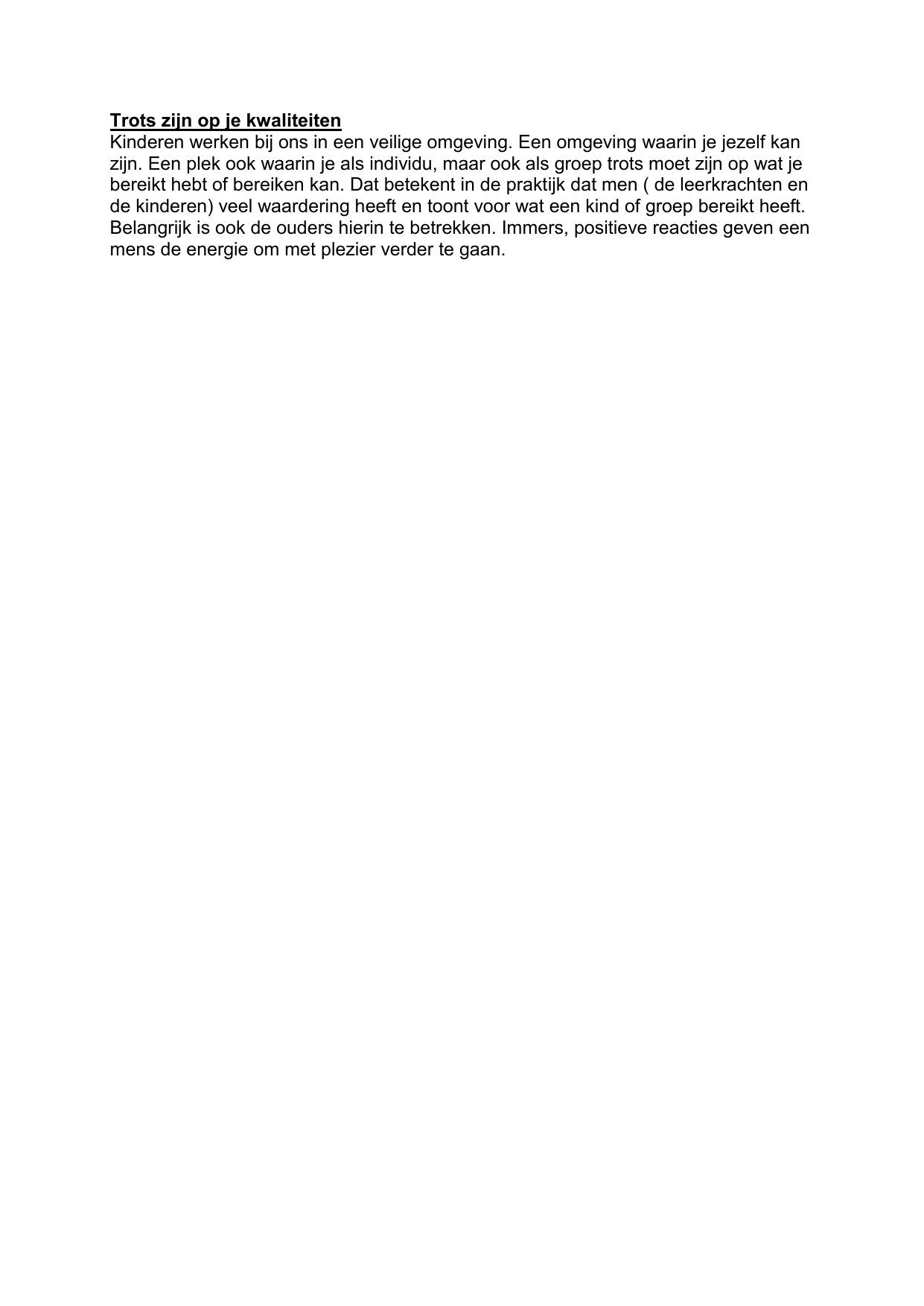 Trots zijn op je kwaliteiten
Kinderen werken bij ons in een veilige omgeving. Een omgeving waarin je jezelf kan
zijn. Een plek ook waarin je als individu, maar ook als groep trots moet zijn op wat je
bereikt hebt of bereiken kan. Dat betekent in de praktijk dat men ( de leerkrachten en
de kinderen) veel waardering heeft en toont voor wat een kind of groep bereikt heeft.
Belangrijk is ook de ouders hierin te betrekken. Immers, positieve reacties geven een
mens de energie om met plezier verder te gaan.