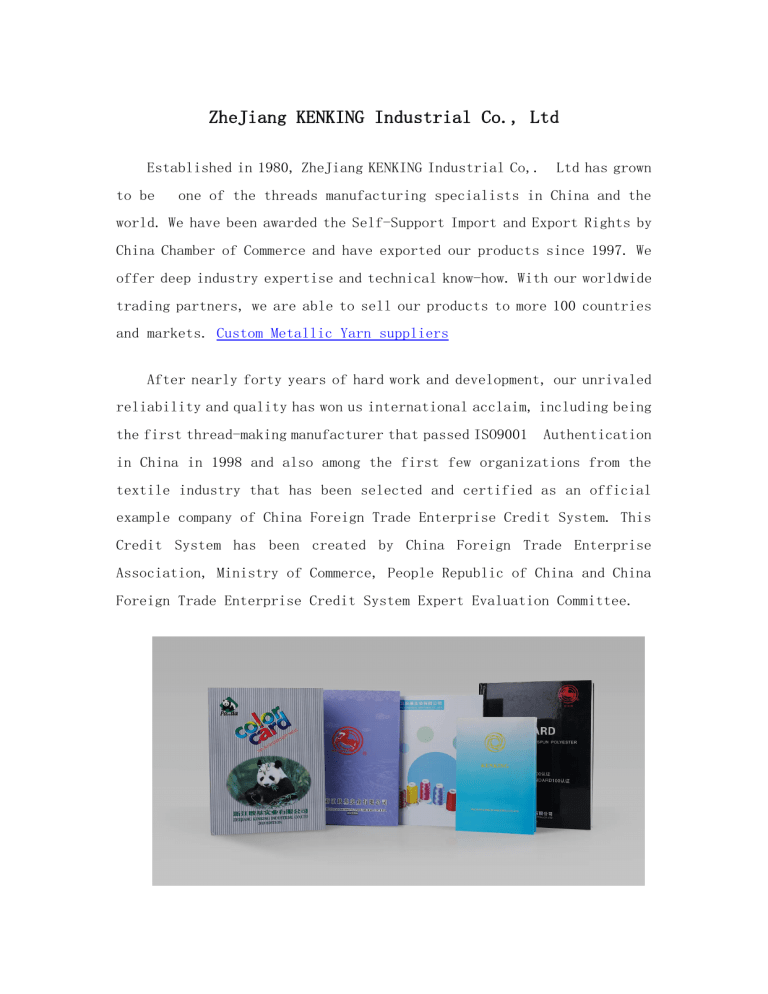 ZheJiang KENKING Industrial Co., Ltd
Established in 1980, ZheJiang KENKING Industrial Co,.
to be
Ltd has grown
one of the threads manufacturing specialists in China and the
world. We have been awarded the Self-Support Import and Export Rights by
China Chamber of Commerce and have exported our products since 1997. We
offer deep industry expertise and technical know-how. With our worldwide
trading partners, we are able to sell our products to more 100 countries
and markets. Custom Metallic Yarn suppliers
After nearly forty years of hard work and development, our unrivaled
reliability and quality has won us international acclaim, including being
the first thread-making manufacturer that passed ISO9001
Authentication
in China in 1998 and also among the first few organizations from the
textile industry that has been selected and certified as an official
example company of China Foreign Trade Enterprise Credit System. This
Credit System has been created by China Foreign Trade Enterprise
Association, Ministry of Commerce, People Republic of China and China
Foreign Trade Enterprise Credit System Expert Evaluation Committee.