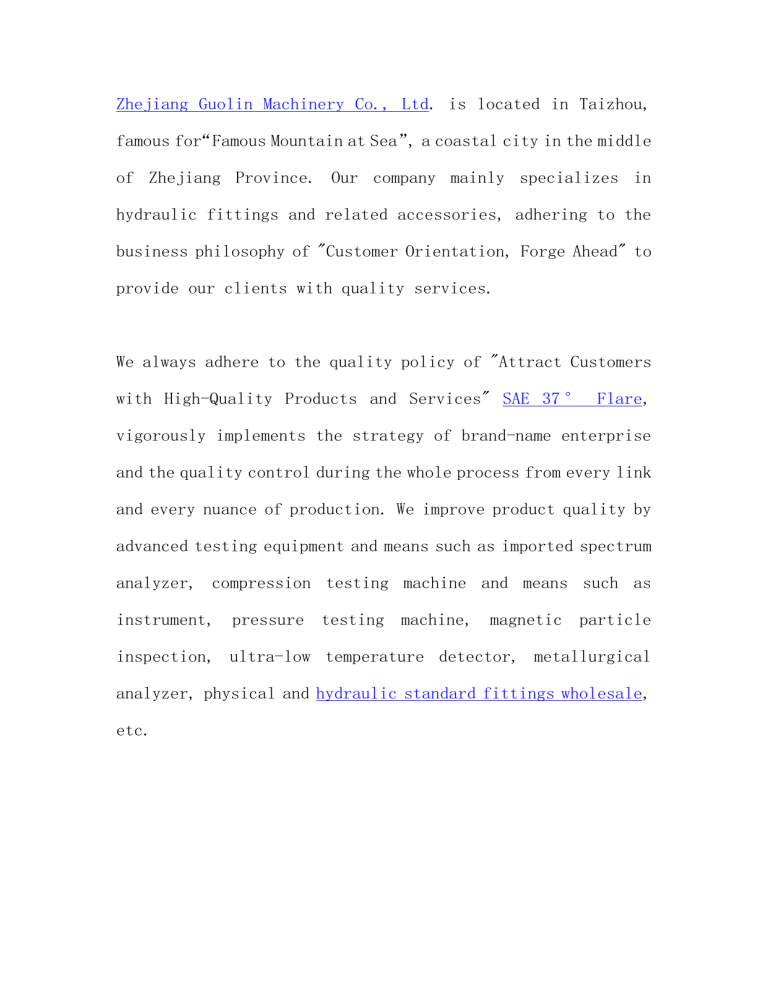 Zhejiang Guolin Machinery Co., Ltd. is located in Taizhou,
famous for"Famous Mountain at Sea", a coastal city in the middle
of Zhejiang Province. Our company mainly specializes in
hydraulic fittings and related accessories, adhering to the
business philosophy of "Customer Orientation, Forge Ahead" to
provide our clients with quality services.
We always adhere to the quality policy of "Attract Customers
with High-Quality Products and Services" SAE 37 ° Flare,
vigorously implements the strategy of brand-name enterprise
and the quality control during the whole process from every link
and every nuance of production. We improve product quality by
advanced testing equipment and means such as imported spectrum
analyzer, compression testing machine and means such as
instrument, pressure testing machine, magnetic particle
inspection, ultra-low temperature detector, metallurgical
analyzer, physical and hydraulic standard fittings wholesale,
etc.