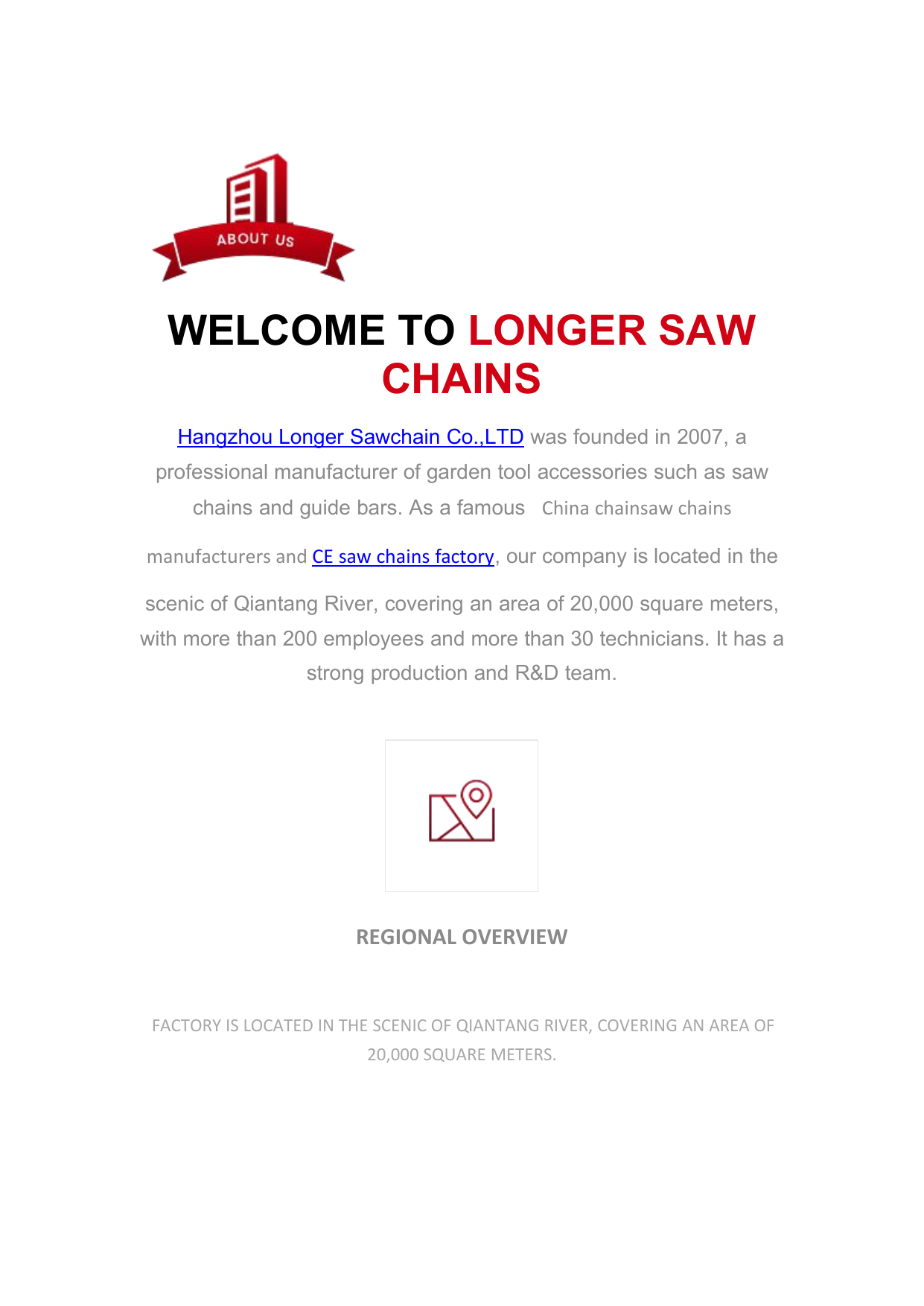 WELCOME TO LONGER SAW
CHAINS
Hangzhou Longer Sawchain Co.,LTD was founded in 2007, a
professional manufacturer of garden tool accessories such as saw
chains and guide bars. As a famous China chainsaw chains
manufacturers and CE saw chains factory, our company is located in the
scenic of Qiantang River, covering an area of 20,000 square meters,
with more than 200 employees and more than 30 technicians. It has a
strong production and R&D team.
REGIONAL OVERVIEW
FACTORY IS LOCATED IN THE SCENIC OF QIANTANG RIVER, COVERING AN AREA OF
20,000 SQUARE METERS.
PRODUCTION CAPACITY
EACH DAY PRODUCING MORE THAN 20,000 LOOPS SAW CHAIN.
TEAM BUILDING
AT PRESENT ,WE HAVE MORE THAN 200 EMPLOYEES, INCLUDING 30 TECHNICIANS.
LONGER HISTORY
PROFESSIONAL CE SAWCHAIN CHAINS AND GUIDE BAR MANUFACTURER FOR 13
YEARS.