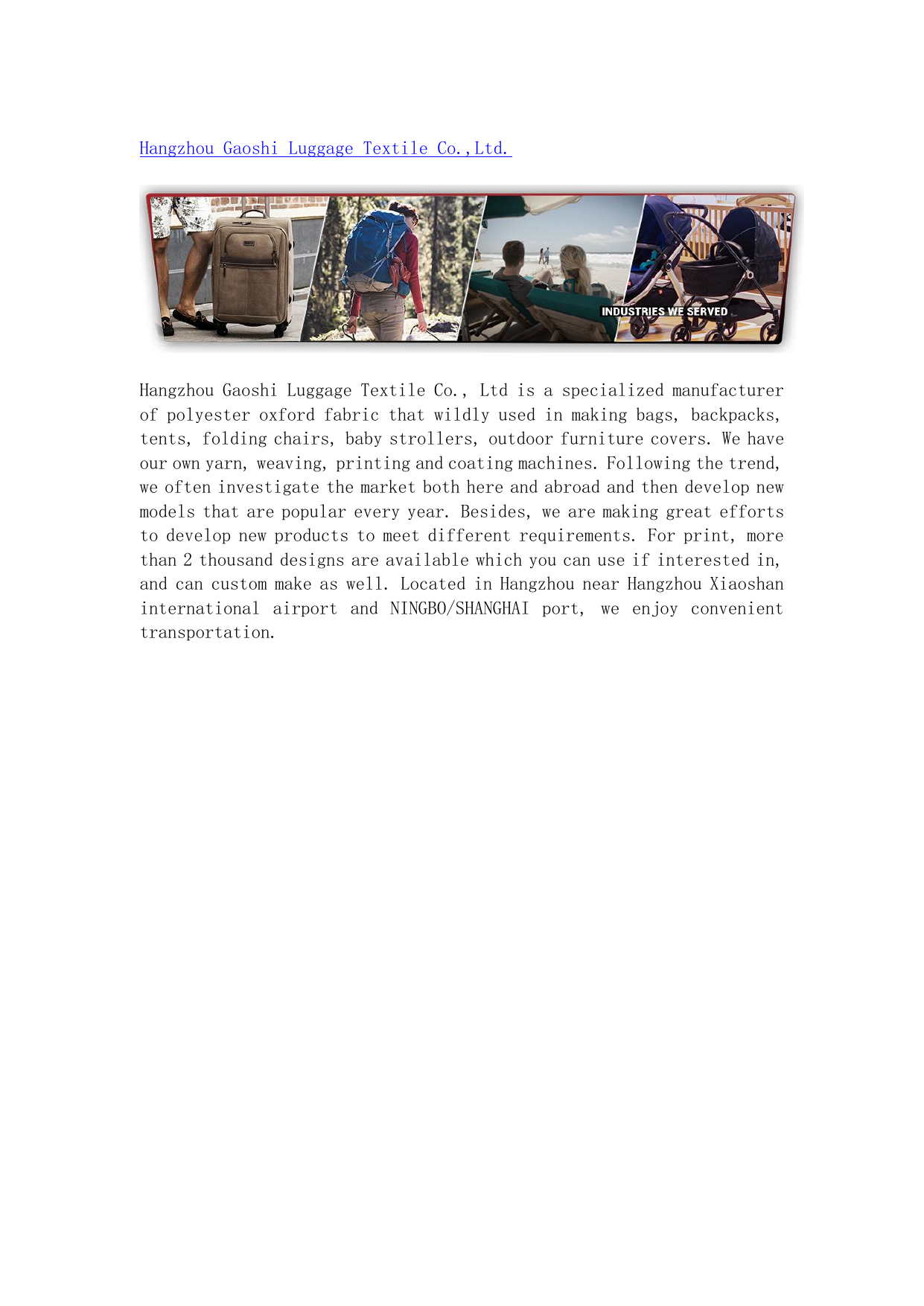 Hangzhou Gaoshi Luggage Textile Co.,Ltd.
Hangzhou Gaoshi Luggage Textile Co., Ltd is a specialized manufacturer
of polyester oxford fabric that wildly used in making bags, backpacks,
tents, folding chairs, baby strollers, outdoor furniture covers. We have
our own yarn, weaving, printing and coating machines. Following the trend,
we often investigate the market both here and abroad and then develop new
models that are popular every year. Besides, we are making great efforts
to develop new products to meet different requirements. For print, more
than 2 thousand designs are available which you can use if interested in,
and can custom make as well. Located in Hangzhou near Hangzhou Xiaoshan
international airport and NINGBO/SHANGHAI port, we enjoy convenient
transportation.