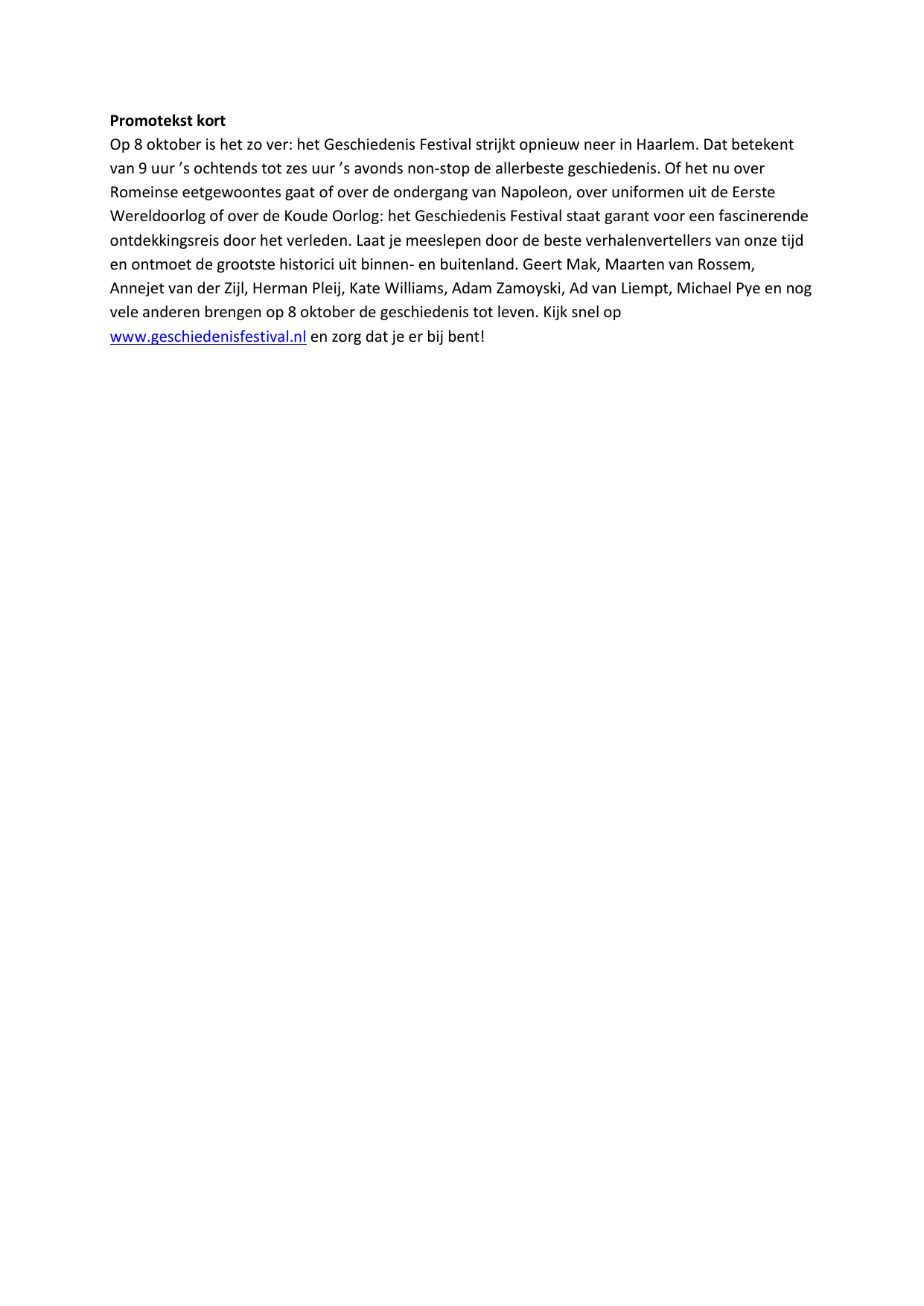 Promotekst kort
Op 8 oktober is het zo ver: het Geschiedenis Festival strijkt opnieuw neer in Haarlem. Dat betekent
van 9 uur 's ochtends tot zes uur 's avonds non-stop de allerbeste geschiedenis. Of het nu over
Romeinse eetgewoontes gaat of over de ondergang van Napoleon, over uniformen uit de Eerste
Wereldoorlog of over de Koude Oorlog: het Geschiedenis Festival staat garant voor een fascinerende
ontdekkingsreis door het verleden. Laat je meeslepen door de beste verhalenvertellers van onze tijd
en ontmoet de grootste historici uit binnen- en buitenland. Geert Mak, Maarten van Rossem,
Annejet van der Zijl, Herman Pleij, Kate Williams, Adam Zamoyski, Ad van Liempt, Michael Pye en nog
vele anderen brengen op 8 oktober de geschiedenis tot leven. Kijk snel op
www.geschiedenisfestival.nl en zorg dat je er bij bent!