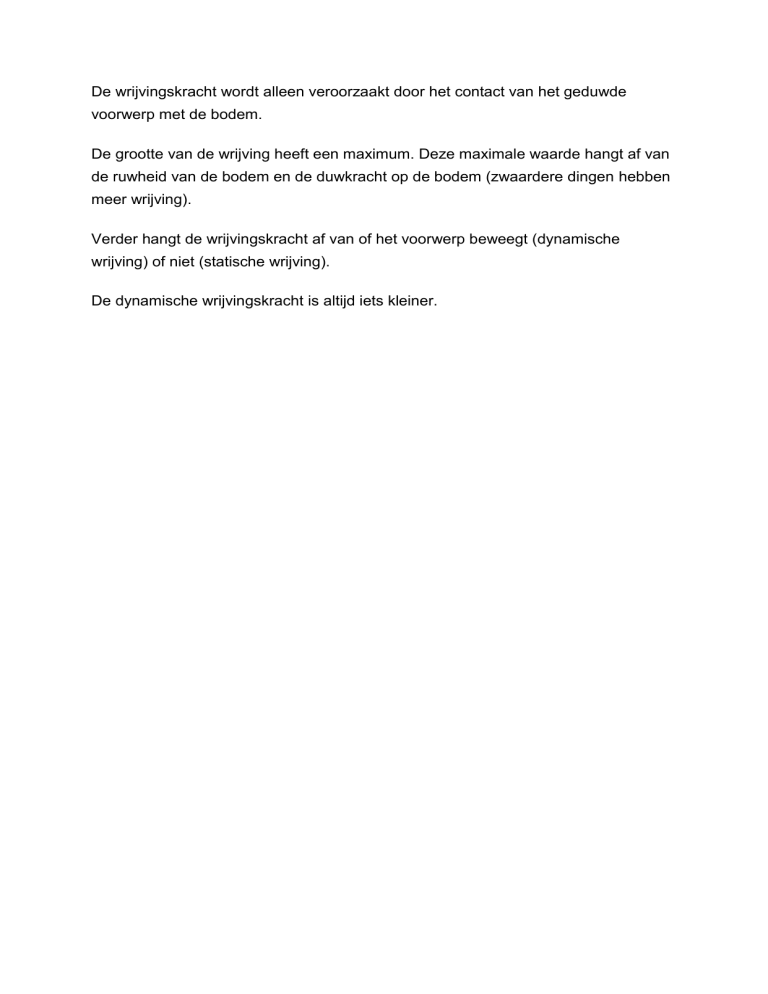 De wrijvingskracht wordt alleen veroorzaakt door het contact van het geduwde
voorwerp met de bodem.
De grootte van de wrijving heeft een maximum. Deze maximale waarde hangt af van
de ruwheid van de bodem en de duwkracht op de bodem (zwaardere dingen hebben
meer wrijving).
Verder hangt de wrijvingskracht af van of het voorwerp beweegt (dynamische
wrijving) of niet (statische wrijving).
De dynamische wrijvingskracht is altijd iets kleiner.