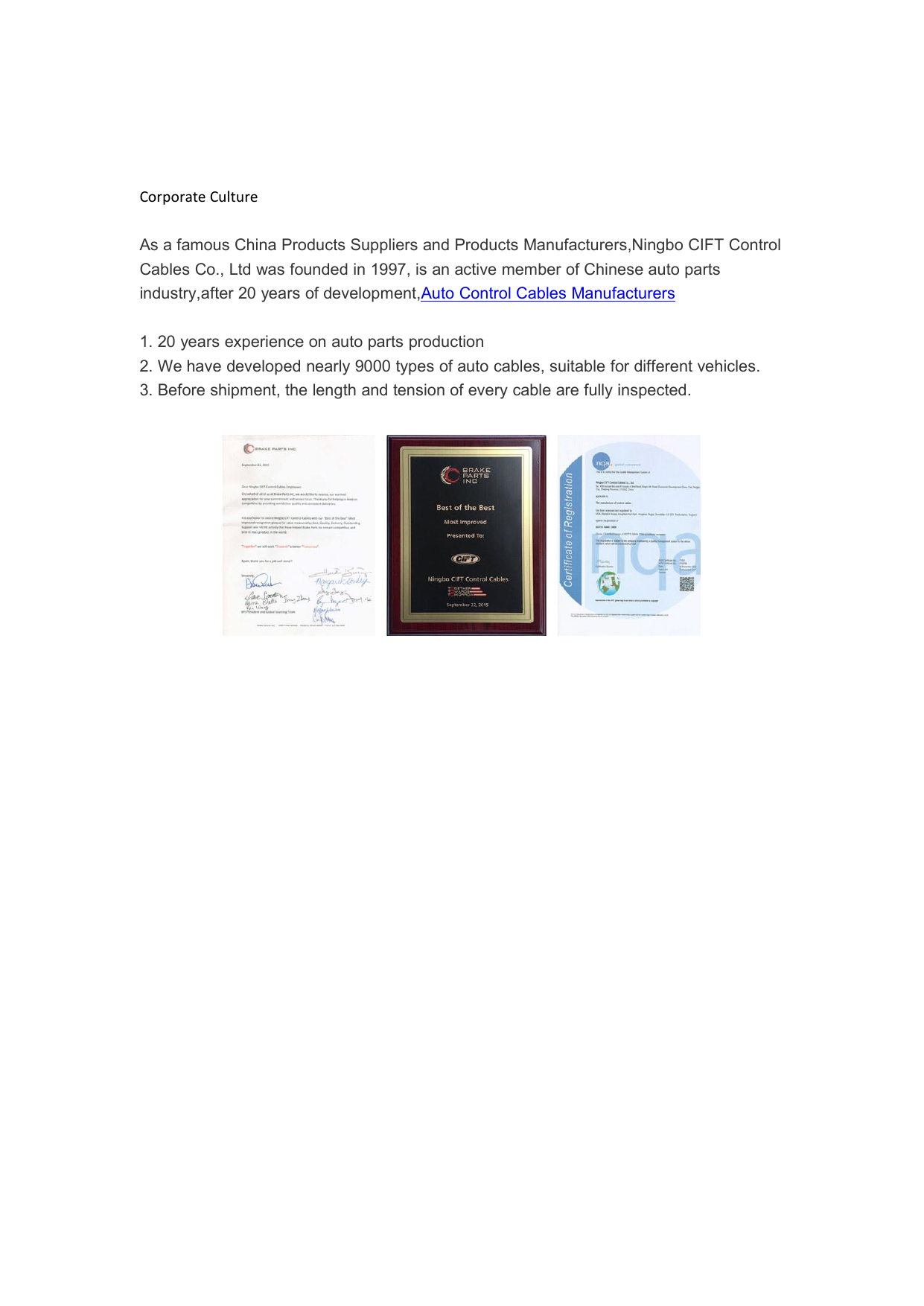 Corporate Culture
As a famous China Products Suppliers and Products Manufacturers,Ningbo CIFT Control
Cables Co., Ltd was founded in 1997, is an active member of Chinese auto parts
industry,after 20 years of development,Auto Control Cables Manufacturers
1. 20 years experience on auto parts production
2. We have developed nearly 9000 types of auto cables, suitable for different vehicles.
3. Before shipment, the length and tension of every cable are fully inspected.