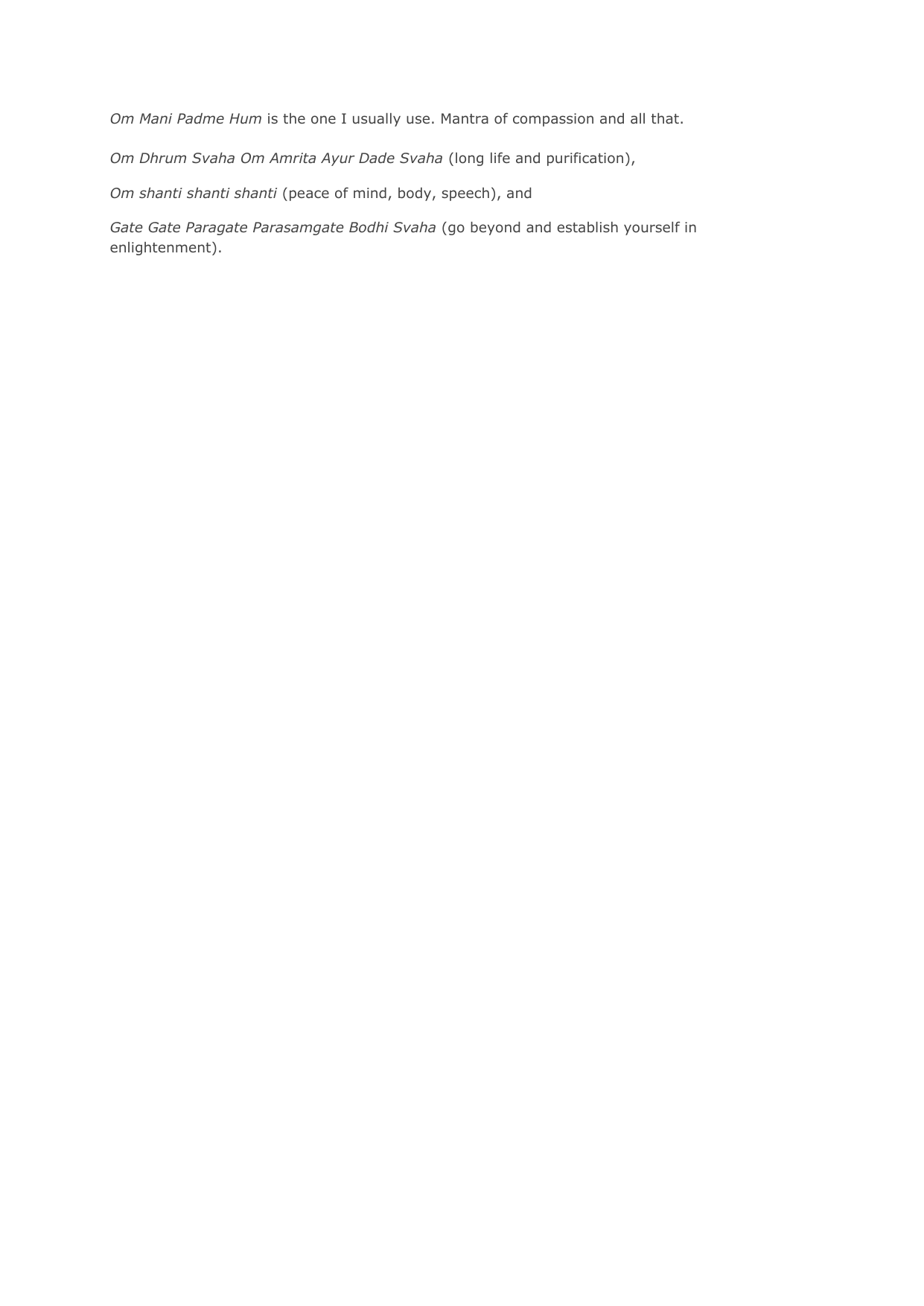 Om Mani Padme Hum is the one I usually use. Mantra of compassion and all that.
Om Dhrum Svaha Om Amrita Ayur Dade Svaha (long life and purification),
Om shanti shanti shanti (peace of mind, body, speech), and
Gate Gate Paragate Parasamgate Bodhi Svaha (go beyond and establish yourself in
enlightenment).