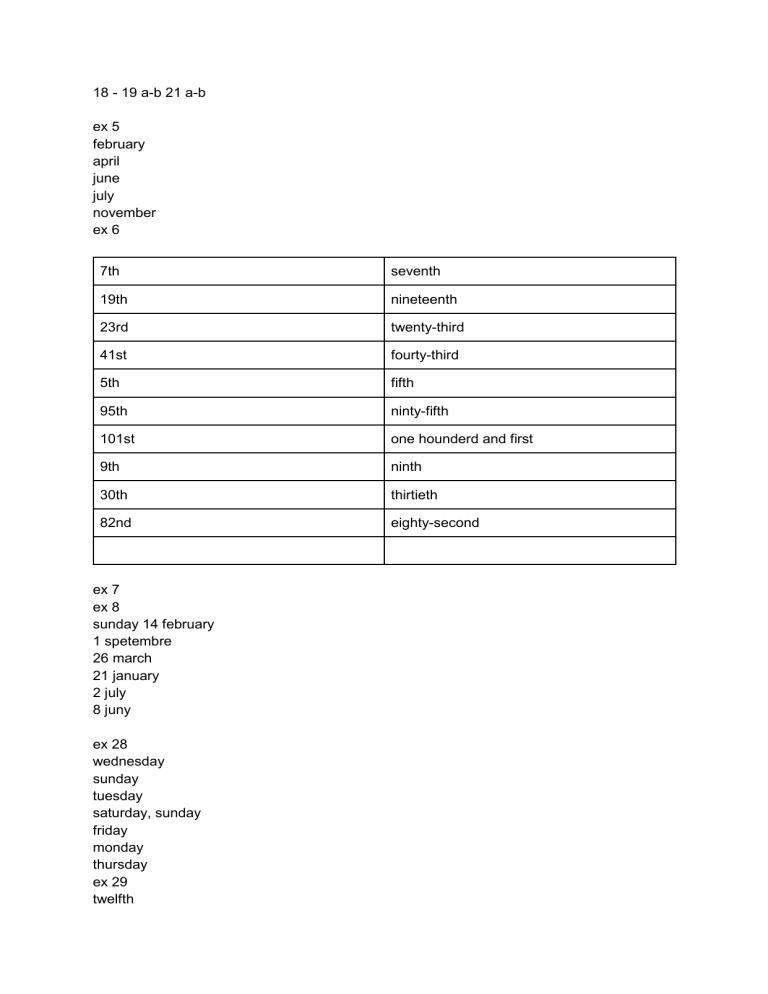 18 - 19 a-b 21 a-b
ex 5
february
april
june
july
november
ex 6
7th
seventh
19th
nineteenth
23rd
twenty-third
41st
fourty-third
5th
fifth
95th
ninty-fifth
101st
one hounderd and first
9th
ninth
30th
thirtieth
82nd
eighty-second
ex 7
ex 8
sunday 14 february
1 spetembre
26 march
21 january
2 july
8 juny
ex 28
wednesday
sunday
tuesday
saturday, sunday
friday
monday
thursday
ex 29
twelfth
second
fourteenth
fourth
twenty-eight
fifth
ex 10
Past past a quarter past past past half past to to a quarter to to to
ex 12
It's five to twelve.
It's twenty past six.
It's midnight
It's twelve o'clock.
It's ten to three
It's a quarter past ten.
ex 30
It's half past three.
It's a quarter to eight.
It's twenty-five past one.
It's five to eleven.
It's a quarter past seven.