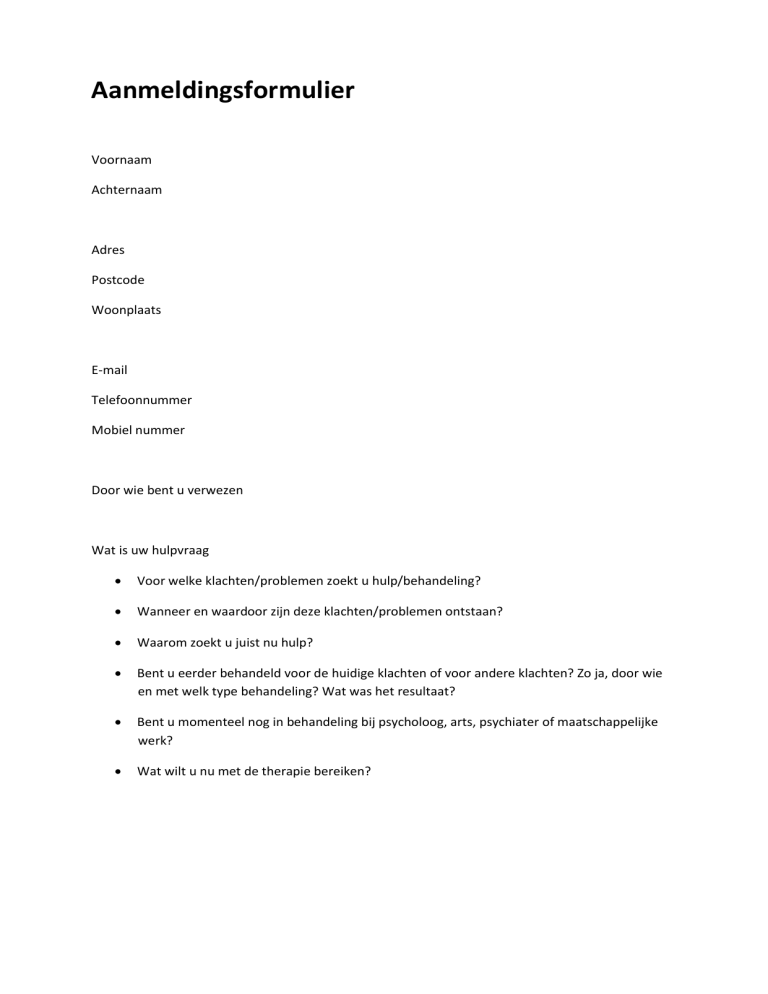 Aanmeldingsformulier
Voornaam
Achternaam
Adres
Postcode
Woonplaats
E-mail
Telefoonnummer
Mobiel nummer
Door wie bent u verwezen
Wat is uw hulpvraag

Voor welke klachten/problemen zoekt u hulp/behandeling?

Wanneer en waardoor zijn deze klachten/problemen ontstaan?

Waarom zoekt u juist nu hulp?

Bent u eerder behandeld voor de huidige klachten of voor andere klachten? Zo ja, door wie
en met welk type behandeling? Wat was het resultaat?

Bent u momenteel nog in behandeling bij psycholoog, arts, psychiater of maatschappelijke
werk?

Wat wilt u nu met de therapie bereiken?